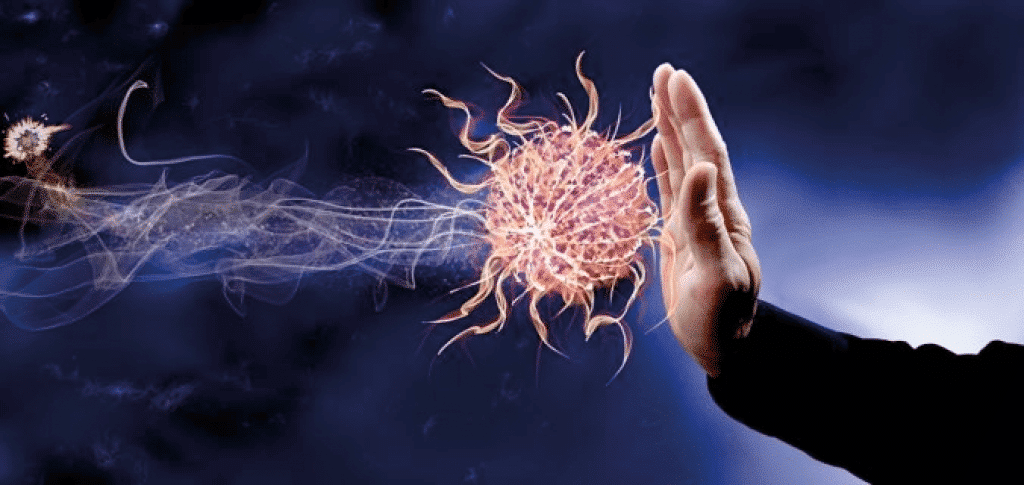 Bad Mistakes That Hurt Your Immune System
There are several "mistakes" that we are often doing and are hurting our immune system:
1. Bad Diet and Unhealthy Habits
The typical "Western" diet includes a lot of processed food and sugar. Drinking soda and spending many sedentary hours in front of the television will contribute to weakening of the immune system, weight gain, cholesterol and the rise in behavioral disorders.
2. Heavy Metal Poisoning
Metals like lead, mercury, cadmium, aluminum, and arsenic are all-natural components of the earth's crust, and when the crust is disrupted by human activity, it can contribute to environmental contamination. Particles get dispersed by the wind, fall back to the ground, and infiltrate the soil, where they can remain for decades, poisoning water, crops, animals, and consequently the entire food chain. They can be found in the most unexpected places. Researchers at the University of California, Berkeley, tested various lipsticks (both drugstore and department store brands) and found that most contained high concentrations of titanium and aluminum. All examined products had detectable manganese, and lead was detected in twenty-four products (75 percent).1
Mercury may already be in your mouth (amalgam fillings), as well as on your plate when you eat fish. Cadmium is everywhere: cigarette smoke, plastic packaging (where some leaches out into your food), cell phone batteries, and so much more. Arsenic is in water and may contaminate everything.
Heavy metals can enter the human body by way of food, water, air, or absorption through the skin. Even small quantities can be highly toxic, making it difficult to pinpoint one specific source, although rice is now said to contain more arsenic than any other cereal crop.2
Heavy metals in the human body have even been compared to enemy strongholds that suppress the immune system! Dr. Mirko Beljanski published on the topic, showing that the destabilization of DNA can be triggered by heavy metals.3 Moreover, it is also said that as those heavy metals accumulate in those loops specific to destabilized DNA, each metallic molecule acts like a mini antenna that is interfering with our electromagnetic fields, thus increasing the risk of inducing cancer.
3. Pesticides, PBA and Other Man-Made Environmental Toxins
A study spearheaded by the Environmental Working Group (EWG) found an average of 200 industrial chemicals and pollutants in umbilical cord blood from babies. Tests revealed as many as 287 chemicals in umbilical cord blood, 180 of which are known to cause cancer in humans or animals, 217 of which are toxic to the brain and nervous system, and 208 that cause birth defects or abnormal development in animal tests.4
The link between some pesticides and cancer has recently been exposed to the public, with the very high-profile cases and class action against Montsanto's glyphosate products (Roundup). But not to forget that Bisphenol A (BPA) is present in many consumer products, such as food storage containers, plastic tableware, and food packaging. Animal studies show that BPA mimics the hormone estrogen and disrupts the natural balance of the endocrine system. Even low levels of BPA affect the hormones that control the development of the brain, the reproductive system, and the immune system. In laboratory rats, exposure to BPA has been linked to an increased risk of some cancers, decreased sperm counts, reduced fertility, and hyperactivity. The National Institutes of Health (NIH) and the Environmental Protection Agency brought together experts who reviewed seven hundred studies published on BPA. They found that the BPA levels in humans are typically higher than the levels causing adverse effects in animal studies.5
4. The Wrong Choice of Treatments
There is a big difference between natural and synthetic vitamins: natural vitamins come with various bioflavonoids, those cofactors thought to increase the bioavailability of vitamins by 30 percent. Synthetic vitamins, on the other hand, contain no cofactors, and research suggests that they can even deplete the existing resources in the body, eventually causing vitamin and cofactor deficiencies.
Drugs may be necessary, but they often come with side effects that can weaken the immune system. Many commonly used synthetic anti-inflammatory drugs used as painkillers or allergy relievers actually lower our immune system, which we absolutely need to protect ourselves from viruses and microbes in our environment.
5. Poor Management of Our Emotions
Emotions are at the nexus between matter and mind and negative emotions as another layer of the "stuff" that could contribute to the destabilization of DNA. A big emotional shock or a huge stress may very well be the culprit that will, in some people, precipitate the cancer phenomenon. Research shows that when people are stressed, their bodies respond to physical, mental, or emotional pressure by activating the sympathetic nervous system, which releases stress hormones (such as cortisol, epinephrine and norepinephrine).
These stress hormones increase blood pressure, speed up the heart rate, and raise blood sugar levels, all of which can improve our chances of survival in the event of a high-stress situation that demands an immediate fight or flight response. Under chronic stress, however, the sympathetic nervous system is turned on virtually all the time. In this state, adrenaline and noradrenaline-stimulating mechanisms may very well end up altering the genetic code. That genetic alteration can lead to several pro-cancer processes, including the activation of inflammatory responses as well as the inhibition of immune responses and of the DNA-repair process.6
How to Stop Worrying and Start Living7, a book written by Dale Carnegie in 1948 on tactics for liberating yourself from nagging anxieties, is still a great resource. His approach to any worry is a simple three-step plan: First, ask yourself what is the worst that could possibly happen. Second, prepare to accept the worst. Finally, figure out how to improve upon the worst, should it come to pass.
References
Liu, Sa, S. Katharine Hammond, and Ann Rojas-Cheatham. "Concentrations and Potential Health Risks of Metals in Lip Products." Environmental Health Perspectives 121, no. 6 (June 2013): 705-10.
Smallman, Etan. "From Arsenic in Rice to Toxic Metals in Sweets and Veg…Poisons in Your Shopping Basket." Daily Mail. November 17, 2014. http://www.dailymail.co.uk/femail/article-2836994/From-arsenic-rice-toxic-metals-sweetsveg-Poisons-shopping-basket.html.
Beljanski, Mirko. "Oncotest: A DNA Assay System for the Screening of Carcinogenic Substances." IRCS Medical Science 47 (1979): 218-25.
Goodman, Sara. "Tests Find More Than 200 Chemicals in Newborn Umbilical Cord Blood." Scientific American. December 2, 2009. https://www.scientificamerican.com/article/newborn-babies-chemicals-exposure-bpa.
BabyCenter Medical Advisory Board. "Are Plastic Baby Bottles Safe?" BabyCenter. June 20, 2016. https://www.babycenter.com/0_are-plastic-babybottles-safe_14387.bc.
Sloan, E. K., S. J. Priceman, B. F. Cox, S. Yu, M. A. Pimentel, V. Tangkanangnukul, J. M. G. Arevalo, K. Morizono, B. D. W. Karanikolas, L. Wu, A. K. Sood, and S. W. Cole. "The Sympathetic Nervous System Induces a Metastatic Switch in Primary Breast Cancer." Cancer Research 70, no. 18 (September 15, 2010): 7042-052.
Carnegie, Dale. How to Stop Worrying and Start Living. Simon and Schuster, 1948.