From "How come ?" to "How ?"
I always get a kick out of presenting how my late father, Mirko Beljanski, PhD., spent his life studying DNA at the Pasteur Institute in Paris, France, where he made a fundamental discovery: the secondary structure of DNA is altered when it is exposed to chemicals from the environment.
He went on to demonstrate that the process of DNA destabilization is cumulative and once started, it gains momentum from continued exposure to environmental pollutants. By doing so, he provided the scientific basis to what is now known as environmental medicine.
He also showed how this destabilization of DNA eventually triggers unregulated gene expression and increased DNA replication. This approach was looked upon as revolutionary when first published. (1) Nowadays, the epidemic of cancer has unfortunately fully validated my father's findings. (By the way, weren't we supposed to win the war against cancer by 2000?)
Hence the next question: How to AVOID environmental toxins to the fullest possible extent, RESTORE the body's balance, and ACHIEVE homeostasis?
Recently, I had a full room at the Navel Expo in Melville NY, and my presentation was received with plenty of questions! Obviously my topic: "The Beljanski Approach to Wellness" did resonate well with my audience.
After my talk, many people stopped by the booth of The Beljanski Foundation to purchase books about my father's work, and get copies of the scientific publications resulting from the recent research programs sponsored by The Foundation.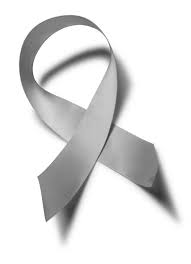 Please visit the website "www.beljanski.org" and help us fund the new program on glioblastoma! Glioblastoma is a significant challenge because it is the most common and aggressive brain tumor and it is very difficult to treat. Despite improved technology for earlier diagnosis, no significant progress has been made with this cancer. For this reason, The Beljanski Foundation intends to explore the efficacy of the plant extract, Pao pereira, against glioblastoma in laboratory studies and in animal models.
(1) "The Regulation of DNA Replication and Transcription" by Mirko Beljanski, PhD.
Just in time for the 30th anniversary of the original Karger publication, a 3rd Edition has been published, which includes scientific commentary and evidentiary support of Mirko Beljanski's groundbreaking discoveries provided by Dr. Devra Davis, PhD, MPH.