French District Interviews Sylvie Beljanski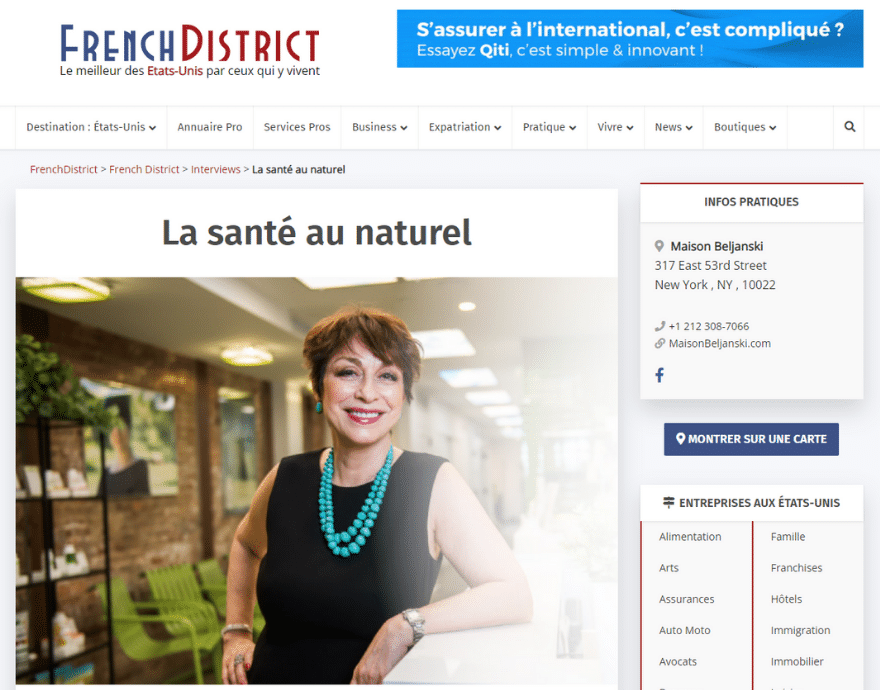 The story of a French woman entrepreneur that made it in New York City. A lot have tried, a few have succeeded. French District presents the journey of Sylvie Beljanski who chose the Big Apple to create an international business. Read her interview below.
French District: Can you give us an overview of your career?
Sylvie Beljanski:
I was admitted to the Paris Bar in 1995 and moved to New York to join a law firm. I decided to stay in New York to create my own company and continue the research work of my father, Dr. Mirko Beljanski.
French District: Why this passion for your career?
Sylvie Beljanski:
Intellectually and humanly, I have the unique opportunity to make a difference in people's lives with a natural health and non-toxic approach.