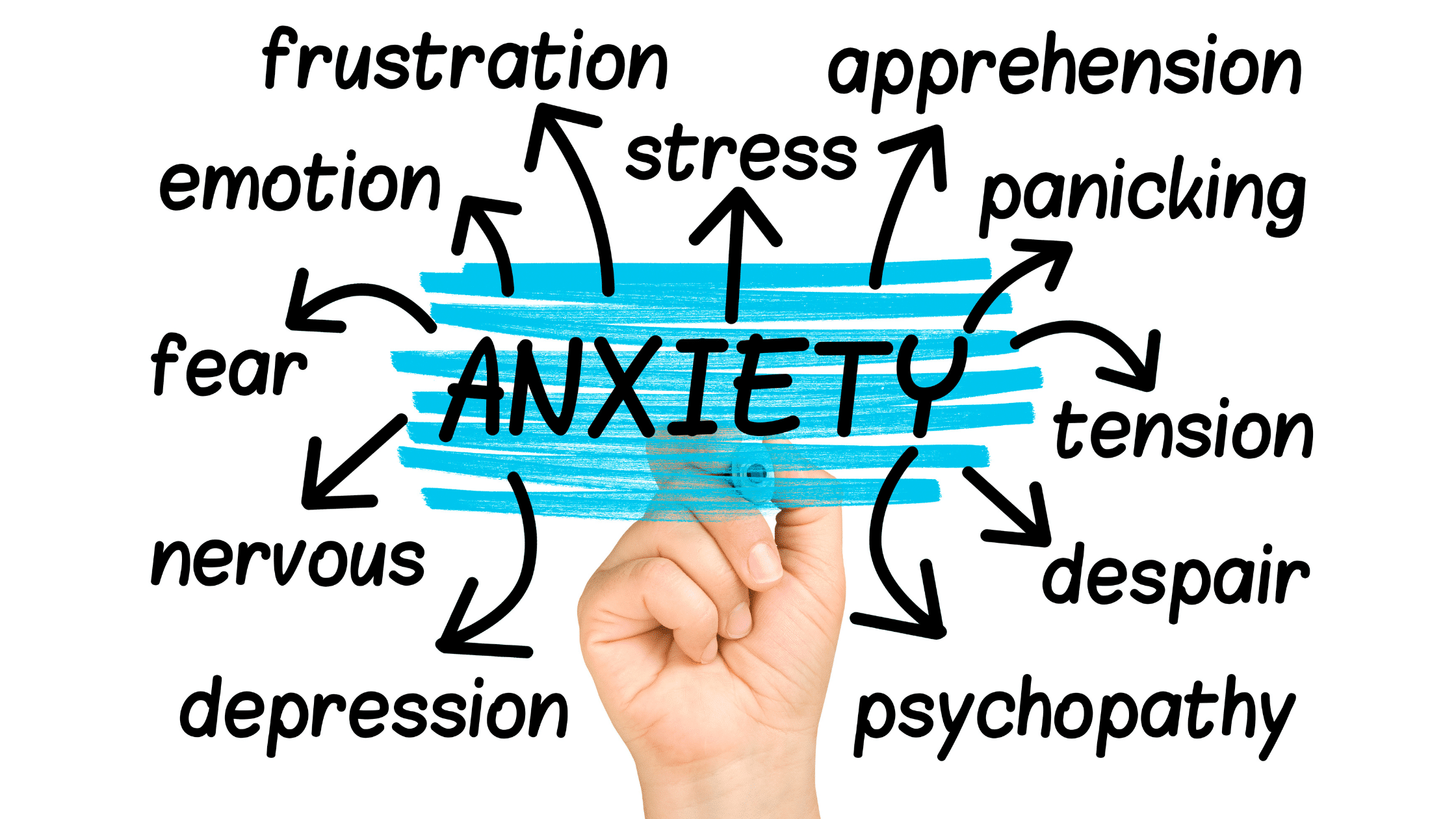 The COVID-19 Pandemic Effect on Global Anxiety
Benzodiazepines are a class of psychoactive drugs commonly prescribed to treat insomnia and anxiety, which is why they are widely prescribed for cancer patients.
According to a study released in the British Medical Journal, benzodiazepine use is associated with a significantly increased risk of developing Alzheimer's disease. Those who took the cumulative equivalent of daily doses for three to six months over a five-year period were roughly 32% more likely to develop Alzheimer's than those who took none. Those who took the cumulative equivalent of a full daily dose for more than six months were 84% more likely to develop Alzheimer's.1
The market for sleeping pills and anti-anxiety drugs has exploded in the past several years, unfortunately with an associated explosion of Alzheimer's cases. The casualties can already be seen. According to the Alzheimer's Association, every 67 seconds someone in the United States develops Alzheimer's, and by mid-21st century someone in the United States will develop the disease every 33 seconds.
According to Dr. Marcowith, Benzodiazepines interfere with the E. Coli K12 RNA fragments that may help people go through their chemotherapy.2
Chemotherapy is normally given periodically in multiple cycles and continues for many weeks. At the beginning of treatment, the time between cycles enables most patients to renew their population of platelets, usually in only a matter of days before they undergo the next cycle of chemotherapy. As the treatment progresses, the collapse in the number of platelets following each cycle of chemotherapy becomes more severe and the process of renewal takes longer. When patients reach a dangerously low platelet count, their blood will not clot, and they are at risk of bleeding to death. When this happens, the official guidelines from the American Society of Clinical Oncology (ASCO) recommend platelet transfusions and halting chemotherapy and radiotherapy, at least temporarily.3
Avoiding the use of Benzodiazepine was one of the requirements to participate in a clinical trial conducted at the Cancer Treatment Centers of America (CTCA) which tested the benefits of E. Coli K12 RNA fragments. The clinical trial confirmed the effectiveness of those RNA fragments.4
As Dr. Grutsch told The Doctors' Prescription for Healthy Living magazine:
This was a very exciting result. A natural product was helping our patients in a meaningful way to get through their chemotherapy. Many of these patients had failed several rounds of chemotherapy—we had some patients with ten or eleven uncompleted cycles—and high doses of these RNA fragments appeared to be helping these patients complete therapy on time and without a reduction in their doses. They had all sorts of cancer—breast, pancreatic, colon, lung. The thing they had in common was that their chemotherapies were particularly aggressive—and with incredible failure rates. These were very challenging patients who had failed nine or ten earlier rounds.5
If indeed it has been reported that Benzodiazepine interferes with those RNA fragments that are key to supporting the immune system, it is best to avoid them.
In these difficult times we are going through, a lot of anxiety arises from both health concerns and economic concerns. It is more important than ever to resist the undercover appeal of drowning oneself into anxiety and depression.
Sure, doctors have a pill for everything, and could recommend:
Antianxiety drugs called benzodiazepines (Xanax, Valium)
Antidepressants (Prozac)
Sleeping medications if anxiety interferes with sleep
All the above may generate spiraling addictions, and you may be looking into ways to feel better naturally.
Here are several natural and non-toxic techniques that could help:
Exercise is a great way to burn off anxious energy
Meditation can help slow down racing thoughts, making it easier to manage stress and anxiety
Progressive relaxation exercises can help people unconsciously ease tense muscles and jaw clenching in response to anxiety
Journaling is a great way to put your feelings out there and cope with anxiety
Aromatherapy (lavender may be especially helpful) may help calming down in the short term and improve sleep in the long term
CBD oil does not contain tetrahydrocannabinol, or THC, which is the substance that creates a "high." It claims to reduce anxiety
Pets offer companionship, love, and support
When symptoms subside and those techniques are not enough, therapy can help a person to understand what triggers their anxiety and making lifestyle changes to replace negative reactions with positive or constructive alternatives.
Finally, remember that choosing a healthy diet, along with Vitamin C and Vitamin D3, or a good multi-vitamin with natural vitamins, minerals and antioxidants, will help you day in and day out to remain on top of things, stay positive and open to the next good thing life will surprise you with.
References :
Billioti de Gage, Sophie, Yola Moride, Thierry Ducruet, Tobias Kurth, HeÅLle`ne Verdoux, Marie Tournier, Antoine Pariente, and Bernard BeÅLgaud. "Benzodiazepine Use and Risk of Alzheimer1s Disease: Case-Control Study." BMJ 349 (2014).
Sylvie Beljanski "Winning the War on Cancer, the Epic Journey towards a Natural Cure" Morgan James, 2018 (Chapter 8)
Schiffer, Charles A., Kenneth C. Anderson, Charles L. Bennett, Steven Bernstein, Linda S. Elting, Miriam Goldsmith, Michael Goldstein, Heather Hume, Jeffrey J. McCullough, Rosemary E. McIntyre, Bayard L. Powell, John M. Rainey, Scott D. Rowley, Paolo Rebulla, Michael B. Troner, and Alton H. Wagnon. "Platelet Transfusion for Patients with Cancer: Clinical Practice Guidelines of the American Society of Clinical Oncology." Journal of Clinical Oncology 19, no. 5 (March 1, 2001): 1519-538.
Levin, Robert D., Maryann Daehler, James F. Grutsch, John L. Hall, Digant Gupta, and Christopher G. Lis. "Dose Escalation Study of an Anti-Thrombocytopenic Agent in Patients with Chemotherapy Induced Thrombocytopenia." BMC Cancer 10, no. 565 (October 19, 2010).
"Important news for Chemotherapy and Radiotherapy Patients: If You Are Undergoing Chemotherapy or Radiotherapy, You Need to Know about ReaLBuild." The Doctors' Prescription for Healthy Living, November 2007, 24.