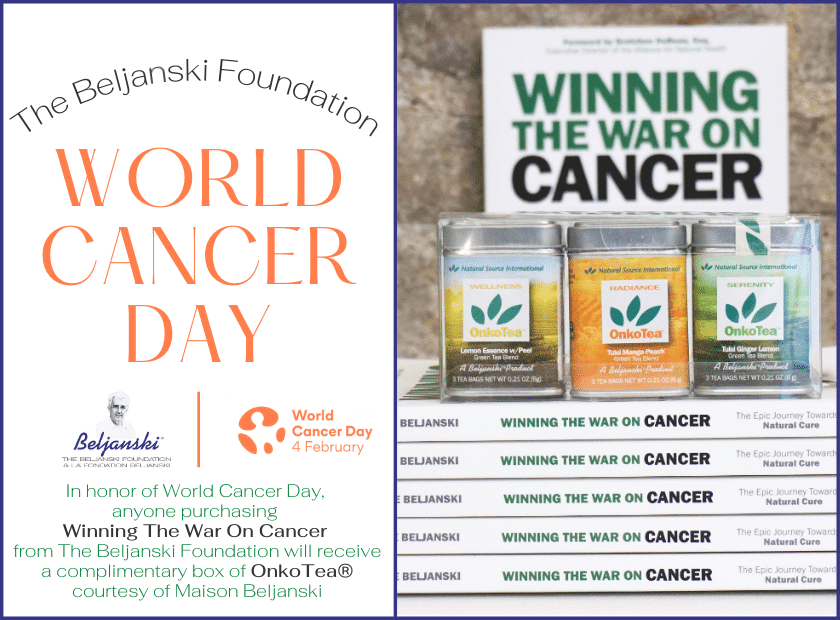 World Cancer Day: Feb. 4, 2021
World Cancer Day is an international day to raise awareness of cancer and to encourage its prevention, detection, and treatment. The Beljanski Foundation is proud to stand with the leaders throughout the world to help people fight and beat this chronic illness, not only on World Cancer Day, but everyday.
The mission of The Beljanski Foundation is to study and share knowledge of effective non-toxic natural answers that work both alone and in synergy with traditional western medicine. These values, at the very core of integrative medicine, are the legacy of Mirko Beljanski, PhD (1923-1998), a French biologist who uncovered the link between environmental toxins and carcinogenesis when he was working at the Pasteur Institute in Paris.
Click here to learn more about The Beljanski Foundation's contribution during World Cancer Day which includes a special offer on Winning The War On Cancer: The Epic Journey Towards A Natural Cure.